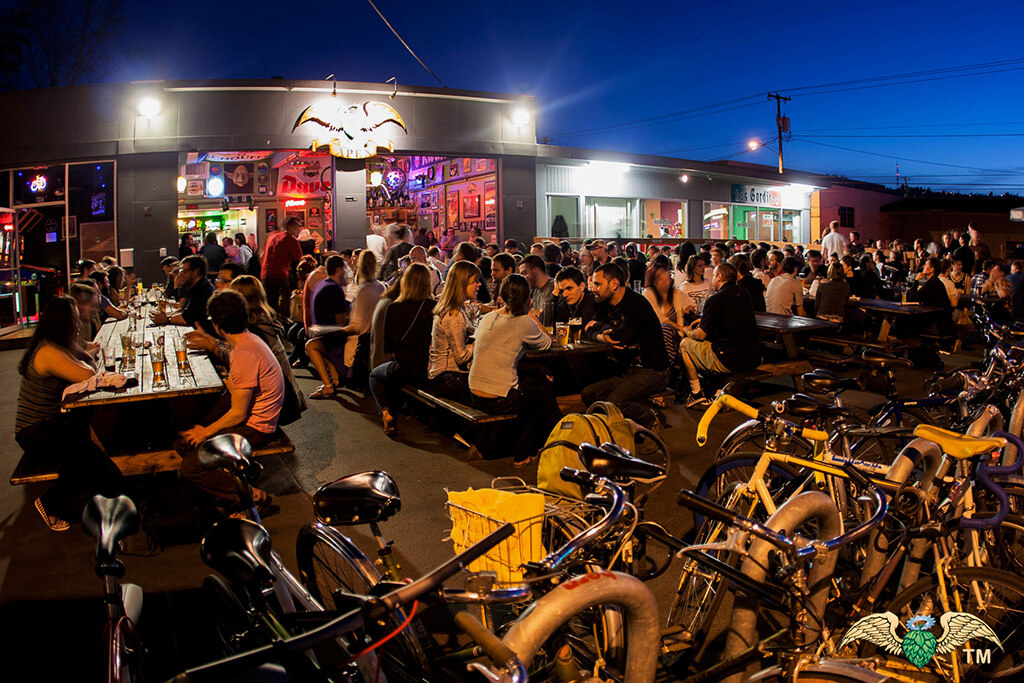 ||"Some were surprised at the 'novel use' of such a large outdoor space that had heretofore only been myopically considered as a parking lot," McCann explained.
"Many thought the 'sacrifice' of 4 or 5 car parking spots in exchange for seating for 180 and bicycle parking for 63 was somehow unwise."
Six years later, booming business at McCann's APEX Bar has more than proved them wrong. On a warm night, the patio tables of the lively beer bar are packed, and the 63-spot bike racks are full to occasionally overflowing. Content from article written by Hilary Angus. || For more articles including How green is your bike? and Are bike helmets holding us back?, visit Momentum Online.